Dodge Ram 3500 Truck Cab Spoiler 2010 - 2022 / EGR982859
Enhance the exterior appearance of your 2010 - 2022 Dodge Ram 3500 with the addition of a Dawn Enterprises Truck Cab Spoiler
Add style and a unique look to your Dodge Ram with the installation of a Truck Cab Spoiler from Dawn Enterprises. This Truck Cab Spoiler has been factory tested to fit your Dodge Ram perfectly. Made with your Dodge Ram in mind, Truck Cab Spoilers will not cover or obstruct an existing third brake light. Manufactured using lightweight polyurethane, this Truck Cab Spoiler provides strength, stability, and will last through even the harshest of conditions. Although some installation materials are not included, installation is a quick and easy process. The workmanship of this Truck Cab Spoiler is backed by a limited lifetime warranty, guaranteeing that this Truck Cab Spoiler will arrive free of defects. If you're searching for a way to add a new, stylish look to your Dodge Ram, then look no further than a Truck Cab Spoiler from Dawn Enterprises. Order a Truck Cab Spoiler for your Dodge Ram today!
Each Truck Cab Spoiler comes packaged with easy-to-follow instructions to ensure a quick and easy installation
Limited lifetime warranty
Does not obstruct third brake light
Precision Engineered to fit your Dodge Ram
PLEASE NOTE : Do NOT guess your paint color! The only accurate way to obtain the correct color is to get your paint code from your vehicle. Some paint codes have multiple names, but the code is always the same. CLICK HERE to find your vehicle's paint code. Unsure of your paint code? Call the parts department at any dealership relating to your vehicle (If you have a Ford, call a Ford dealership) and give them your VIN#. They will be able to tell you the correct color code once they look up your VIN#. Alternatively, you can enter "Gloss Black" into the paint code box for a high-gloss black finish, or enter "Matte Black" into the paint code box for a flat black finish.
CLICK HERE FOR INSTALLATION INSTRUCTIONS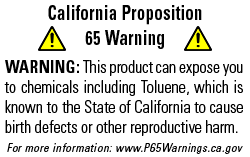 • How long does it take to ship Spoilers?
Most likely, we will need to produce and paint the Spoiler. This usually takes between 6-10 business days (does not include weekend days). Sometimes, we have Spoilers in stock and as such they can ship as quick as 1 business day. Once they ship, you will receive an email with a tracking number. We paint and ship our Spoilers from our location in Cleveland, Ohio and use FedEx Ground as the shipping carrier.
• Where can I find my paint code?
Most codes can be found on the driver side door jamb, glove box, or trunk. If you cannot locate your paint code, please contact your local auto dealer, ask for the parts department, and tell them that you need to obtain your paint code. They will ask you for your vehicle's VIN # and look it up for you. PaintScatch.com and AutoMotiveTouchUp.com are great for reference, but never guess your paint code!
• What type of Paint do you use for your Painted Products, and how many coats?
We use BASF Automotive Base Coat Clear Coat for all our Painted products. We use a mixture of low-VOC solvent and Waterborne paint, which is EPA compliant and environmentally friendly. We paint them in-house at our Cleveland, OH headquarters. For Tri-Coat Paints, we use 4 coats of paint. For Non-Tri-Coat Paints, we use 3 coats of paint. In addition, we use 2 Clear Coats for all painted products. Our paint finish quality is unmatched, we guarantee a 100% perfect paint match on every order, and have been painting products since 1973!
• The Spoiler I ordered did not include instructions or installation hardware.
Please double-check the sock material. The instructions are rolled up in a separate section toward the end of the material. If you still are unable to find them, please contact us.
• What are your Spoilers made of?
Most of our Spoilers are made of ABS Plastic Materials (just as OEM/Factory Spoilers are). Some of our Spoilers, including Truck Cab Spoilers, are made of Urethane Materials.
• Will I have to drill holes into the decklid in order to install my new Spoiler?
Most of our Spoilers require drilling holes into the decklid, and utilizing the pre-attached double-sided 3M™ Adhesive Tape. However, some Spoilers are no-drill Spoilers. We include very detailed, model-specific installation instructions with images with each Spoiler order, including templates for where to drill (if they require drilling). Please check the product description for more information.
• I want to replace the Spoiler on my vehicle with your Spoiler. Will the holes match up?
Although some of our Spoilers are "Factory Style", they may require new holes to be drilled for installation and/or it may or may not cover the existing holes (unless otherwise depicted in the product description). If the Spoiler covers the holes, it will create a factory seal and will not be an issue. We recommend ordering the Spoiler, and before you install it, set it on top of your decklid. If the holes are covered, you will not have any issues.

• The Molding/Spoiler I ordered did not include instructions or installation hardware.
Please double-check the box and/or sock material. The instructions are rolled up in a separate section toward the end of the material. If you still are unable to find them, please contact us.
• I just had my vehicle waxed, will this affect the installation process?
Yes, in the area where you are applying the product, we advise that you remove the wax with alcohol wipes. The wax will interfere with the adhesion of your product, so this is important to make sure your product will stay on for years to come!
• Do I have to worry about Car-Washes damaging my product or interfering with the adhesion?
Just to be safe, we recommend avoiding a car wash for 24 hours after you install your product(s). Afterwards, you can have as many car-washes as you'd like! It will not damage or interfere with your product's adhesion.
• Will my Ceramic Coating interfere with the installation of your products?
YES. The product(s) will bond to the Ceramic Coating, and not to your vehicle, so once the Coating wears away after a few years, the bond will weaken and your products may come off. We advise not to install products onto a Ceramic-Coated Vehicle, but if you do, please frequently check to make sure that the bond is strong. Please keep in mind that installing our products onto a Ceramic Coating WILL void your warranty!
• Can I wax my Painted Product, and if so, how long must I wait after installing the Product?
You can wax any Painted Product as you would wax your vehicle, but we recommend waiting at least 24 hours after installing your Painted Product to wax your vehicle.