Subaru Impreza Classic Style Front Floor Liners 2008 - 2014 / 3407 (3407)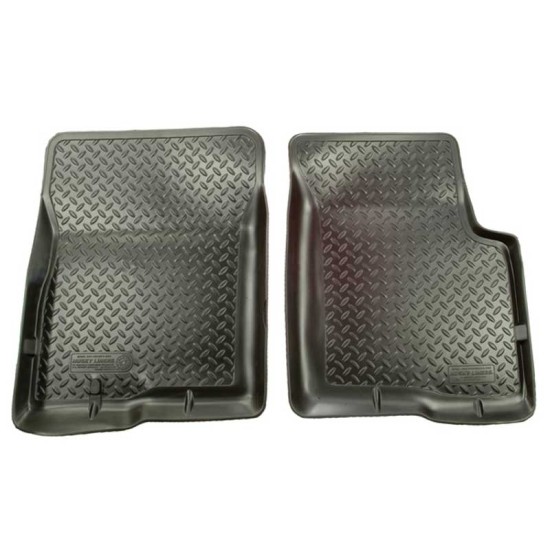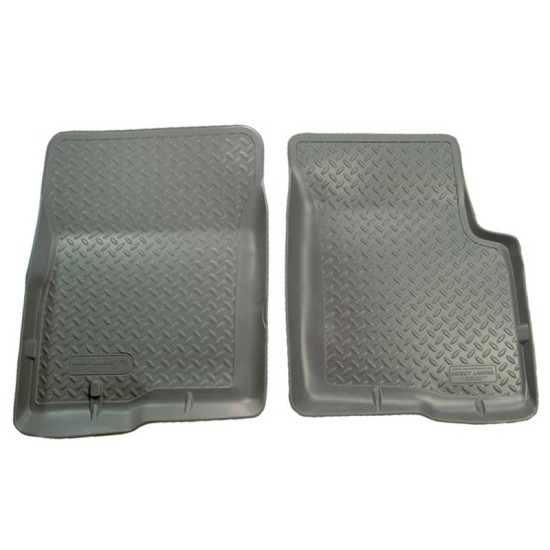 Subaru Impreza Classic Style Front Floor Liners 2008 - 2014 / 3407 (3407)
THIS PRODUCT QUALIFIES FOR FREE SHIPPING
Receive free shipping on any product on our website that ships to the 48 Contiguous United States. For all other locations, please
contact us
.
Stock:

In Stock

Part Number:

3407

Husky Liners
Guaranteed Fitment
Factory-tested for proper fitment
In-House Experts
Product specialists on standby
Upgrade the interior of your 2008 - 2014 Subaru Impreza with durable Husky Liners Classic Style Front Floor Liners
Instantly add protection to the carpet of your Subaru Impreza with the addition of Classic Style Floor Liners from Husky Liners. Featuring a tread plate design, these Classic Style Floor Liners give off a durable and tough appeal. Husky Liners is so confident in their products, they back their Classic Style Floor Liners with a lifetime guarantee. Classic Style Floor Liners resist stains and contain spills in your Subaru Impreza, preventing any damage to your carpet. Manufactured using high quality materials, these heavy duty Classic Style Floor Liners will continue to protect the interior of your Subaru Impreza for years. If you're looking for a way to keep the carpet of your Subaru Impreza clean, then look no further than Husky Liners Classic Style Floor Liners. Order a set for your Subaru Impreza today!
Lifetime warranty
Made in the USA
Raised edges contain liquids to prevent carpet damage
Made of durable materials to withstand mud, snow, rain, chemicals, and other spills
Easily cleaned, simply shake and rinse with a hose
Constructed of quality materials and made to last
Will not shift around
Custom-molded and manufactured to fit your Subaru Impreza perfectly

Tags:
2008 Subaru Impreza
,
2009 Subaru Impreza
,
2010 Subaru Impreza
,
2011 Subaru Impreza
,
2012 Subaru Impreza
,
2013 Subaru Impreza
,
2014 Subaru Impreza
,
2008 Subaru Impreza Floor Liner
,
2008 Subaru Impreza Floor Mat
,
2008 Subaru Impreza Floor Liners
,
2008 Subaru Impreza Floor Mats
,
2008 Subaru Impreza Classic
,
2008 Subaru Impreza Classic Floor Liner
,
2008 Subaru Impreza Classic Floor Liners
,
2008 Subaru Impreza Classic Floor Mat
,
2008 Subaru Impreza Classic Floor Mats
,
2008 Subaru Impreza Front Floor Liner
,
2008 Subaru Impreza Front Floor Liners
,
2008 Subaru Impreza Front Floor Mat
,
2008 Subaru Impreza Front Floor Mats
,
2008 Subaru Impreza Classic Front Floor Liner
,
2008 Subaru Impreza Classic Front Floor Liners
,
2008 Subaru Impreza Classic Front Floor Mat
,
2008 Subaru Impreza Classic Front Floor Mats
,
2009 Subaru Impreza Floor Liner
,
2009 Subaru Impreza Floor Mat
,
2009 Subaru Impreza Floor Liners
,
2009 Subaru Impreza Floor Mats
,
2009 Subaru Impreza Classic
,
2009 Subaru Impreza Classic Floor Liner
,
2009 Subaru Impreza Classic Floor Liners
,
2009 Subaru Impreza Classic Floor Mat
,
2009 Subaru Impreza Classic Floor Mats
,
2009 Subaru Impreza Front Floor Liner
,
2009 Subaru Impreza Front Floor Liners
,
2009 Subaru Impreza Front Floor Mat
,
2009 Subaru Impreza Front Floor Mats
,
2009 Subaru Impreza Classic Front Floor Liner
,
2009 Subaru Impreza Classic Front Floor Liners
,
2009 Subaru Impreza Classic Front Floor Mat
,
2009 Subaru Impreza Classic Front Floor Mats
,
2010 Subaru Impreza Floor Liner
,
2010 Subaru Impreza Floor Mat
,
2010 Subaru Impreza Floor Liners
,
2010 Subaru Impreza Floor Mats
,
2010 Subaru Impreza Classic
,
2010 Subaru Impreza Classic Floor Liner
,
2010 Subaru Impreza Classic Floor Liners
,
2010 Subaru Impreza Classic Floor Mat
,
2010 Subaru Impreza Classic Floor Mats
,
2010 Subaru Impreza Front Floor Liner
,
2010 Subaru Impreza Front Floor Liners
,
2010 Subaru Impreza Front Floor Mat
,
2010 Subaru Impreza Front Floor Mats
,
2010 Subaru Impreza Classic Front Floor Liner
,
2010 Subaru Impreza Classic Front Floor Liners
,
2010 Subaru Impreza Classic Front Floor Mat
,
2010 Subaru Impreza Classic Front Floor Mats
,
2011 Subaru Impreza Floor Liner
,
2011 Subaru Impreza Floor Mat
,
2011 Subaru Impreza Floor Liners
,
2011 Subaru Impreza Floor Mats
,
2011 Subaru Impreza Classic
,
2011 Subaru Impreza Classic Floor Liner
,
2011 Subaru Impreza Classic Floor Liners
,
2011 Subaru Impreza Classic Floor Mat
,
2011 Subaru Impreza Classic Floor Mats
,
2011 Subaru Impreza Front Floor Liner
,
2011 Subaru Impreza Front Floor Liners
,
2011 Subaru Impreza Front Floor Mat
,
2011 Subaru Impreza Front Floor Mats
,
2011 Subaru Impreza Classic Front Floor Liner
,
2011 Subaru Impreza Classic Front Floor Liners
,
2011 Subaru Impreza Classic Front Floor Mat
,
2011 Subaru Impreza Classic Front Floor Mats
,
2012 Subaru Impreza Floor Liner
,
2012 Subaru Impreza Floor Mat
,
2012 Subaru Impreza Floor Liners
,
2012 Subaru Impreza Floor Mats
,
2012 Subaru Impreza Classic
,
2012 Subaru Impreza Classic Floor Liner
,
2012 Subaru Impreza Classic Floor Liners
,
2012 Subaru Impreza Classic Floor Mat
,
2012 Subaru Impreza Classic Floor Mats
,
2012 Subaru Impreza Front Floor Liner
,
2012 Subaru Impreza Front Floor Liners
,
2012 Subaru Impreza Front Floor Mat
,
2012 Subaru Impreza Front Floor Mats
,
2012 Subaru Impreza Classic Front Floor Liner
,
2012 Subaru Impreza Classic Front Floor Liners
,
2012 Subaru Impreza Classic Front Floor Mat
,
2012 Subaru Impreza Classic Front Floor Mats
,
2013 Subaru Impreza Floor Liner
,
2013 Subaru Impreza Floor Mat
,
2013 Subaru Impreza Floor Liners
,
2013 Subaru Impreza Floor Mats
,
2013 Subaru Impreza Classic
,
2013 Subaru Impreza Classic Floor Liner
,
2013 Subaru Impreza Classic Floor Liners
,
2013 Subaru Impreza Classic Floor Mat
,
2013 Subaru Impreza Classic Floor Mats
,
2013 Subaru Impreza Front Floor Liner
,
2013 Subaru Impreza Front Floor Liners
,
2013 Subaru Impreza Front Floor Mat
,
2013 Subaru Impreza Front Floor Mats
,
2013 Subaru Impreza Classic Front Floor Liner
,
2013 Subaru Impreza Classic Front Floor Liners
,
2013 Subaru Impreza Classic Front Floor Mat
,
2013 Subaru Impreza Classic Front Floor Mats
,
2014 Subaru Impreza Floor Liner
,
2014 Subaru Impreza Floor Mat
,
2014 Subaru Impreza Floor Liners
,
2014 Subaru Impreza Floor Mats
,
2014 Subaru Impreza Classic
,
2014 Subaru Impreza Classic Floor Liner
,
2014 Subaru Impreza Classic Floor Liners
,
2014 Subaru Impreza Classic Floor Mat
,
2014 Subaru Impreza Classic Floor Mats
,
2014 Subaru Impreza Front Floor Liner
,
2014 Subaru Impreza Front Floor Liners
,
2014 Subaru Impreza Front Floor Mat
,
2014 Subaru Impreza Front Floor Mats
,
2014 Subaru Impreza Classic Front Floor Liner
,
2014 Subaru Impreza Classic Front Floor Liners
,
2014 Subaru Impreza Classic Front Floor Mat
,
2014 Subaru Impreza Classic Front Floor Mats
,
Floor Liner
,
Floor Mat
,
Floor Liners
,
Floor Mats
,
Classic
,
Classic Floor Liner
,
Classic Floor Liners
,
Classic Floor Mat
,
Classic Floor Mats
,
Front Floor Liner
,
Front Floor Liners
,
Front Floor Mat
,
Front Floor Mats
,
Classic Front Floor Liner
,
Classic Front Floor Liners
,
Classic Front Floor Mat
,
Classic Front Floor Mats